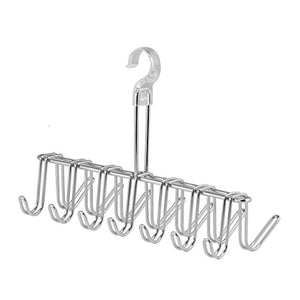 InterDesign Classico Tru-Grasp Closet Organizer Rack for Ties, Belts - Chrome/Clear
Regular price $10.48 Sale
Secure fit Tru-Grasp patented technology - "snaps" on rod and stays in place!
Use on standard 1" rods
Features 7 tie hooks and 7 belt hooks
Made of durable steel with plastic accents
10.5" x 3.75" x 7"
InterDesign's Tru-Grasp collection won't rock or fall off the rod when you grab your accessories. This Tie/Belt Rack "snaps" onto your 1" rod for a secure fit. Great for ties, belts, and more!
InterDesign Amazon ASIN B00LZRJDHS Home & Kitchen Bath, Bathroom Accessories
Liquid error (sections/product-template line 203): Could not find asset snippets/spreadr-reviews.liquid